Jerzyk – Apartament No. 3
MORNING SUN ON THREE LEVELS
Vertical balance and balance at every level of aesthetic experience. Idyllic postcards of the old park, framed by the former gate, and smaller ones in the format of bedroom windows.
An 80-square-metre suite with a separate entrance on three floors, bathed in sunshine throughout the morning, then pleasantly shaded. It's hard to decide where to be at dawn. At yoga in the attic? In a comfortable bed just below? In the bath next to it? Or say hello to the sun through the glass of the former entrance gate in the living room connected to the kitchen on the ground floor? Or maybe on loungers in the park meadow in front of the house? And what about the end of the day? Inside, in an armchair by the fireplace?
Suite for adults only.
separate bedroom / king size / living room / kitchenette / loft / two bathrooms / bath / shower / wi-fi / sound system / phone charger / safe / coffee / tea / private entrance / loungers, table and chairs in front of the house
Jaskółka - No. 1, historical suite
A COSY NEST IN THE UPSTAIRS
Jaskółka - No. 2, historical suite
FIN DE SIÈCLE AT THE BEL-ÉTAGE OF THE PALACE
Jaskółka - No. 3, veranda suite
A VIEW THAT COMPENSATES HAVING TO WALK UPSTAIRS
Jaskółka - No. 4, veranda suite
19TH-CENTURY OBSERVATORY OF THE GIANT MOUNTAINS
Jaskółka - No. 5, veranda suite
SUNRISES FROM THE TOP FLOOR
Jerzyk - Apartament No. 1
FACING THE SUMMIT AND THE SOURCE OF POWER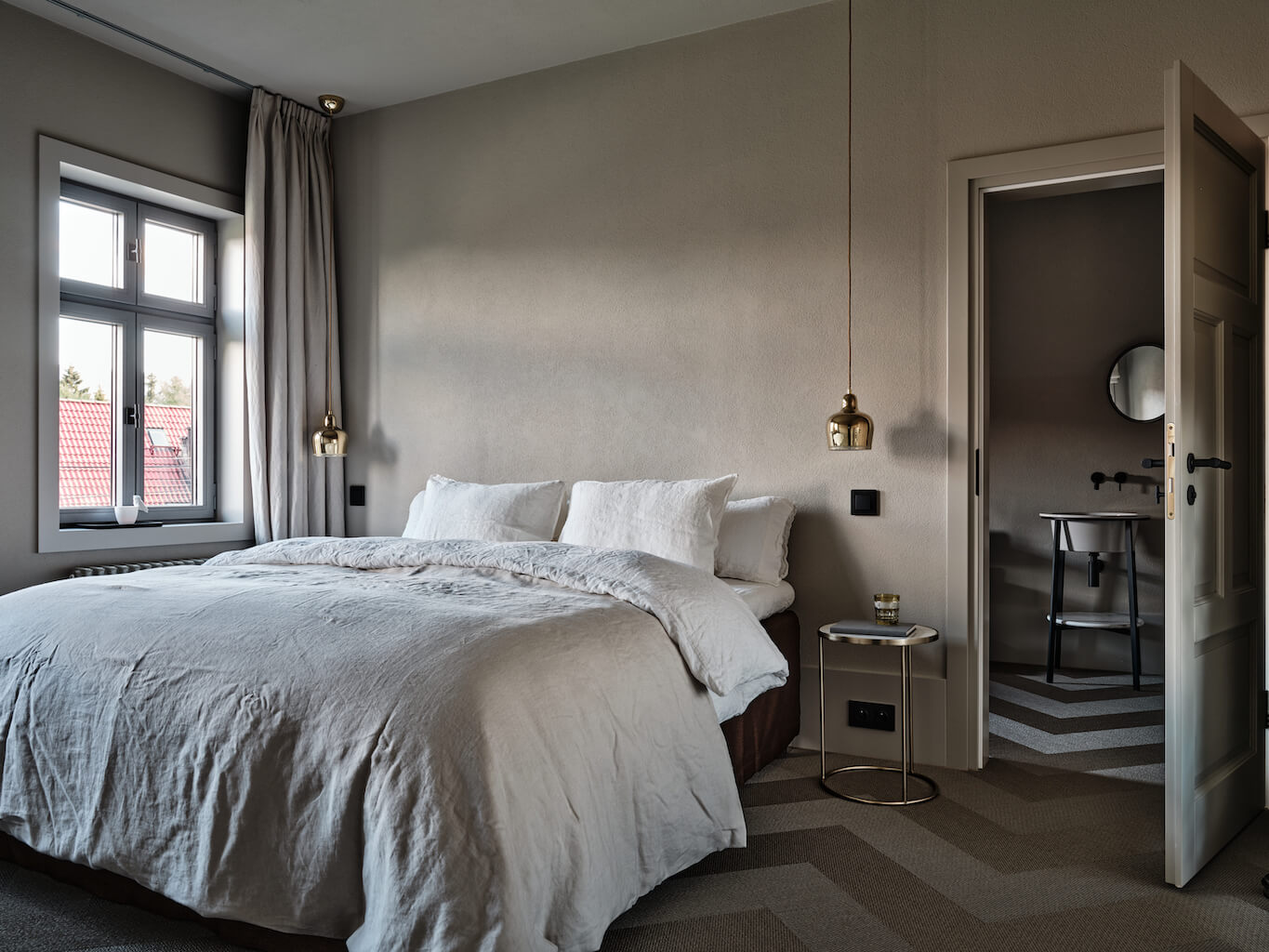 Jerzyk - Apartament No. 2
MINIMALISM IN AN EXOTIC PARK
Jerzyk - Apartament No. 3
MORNING SUN ON THREE LEVELS