Jerzyk – Apartament No. 2
MINIMALISM IN AN EXOTIC PARK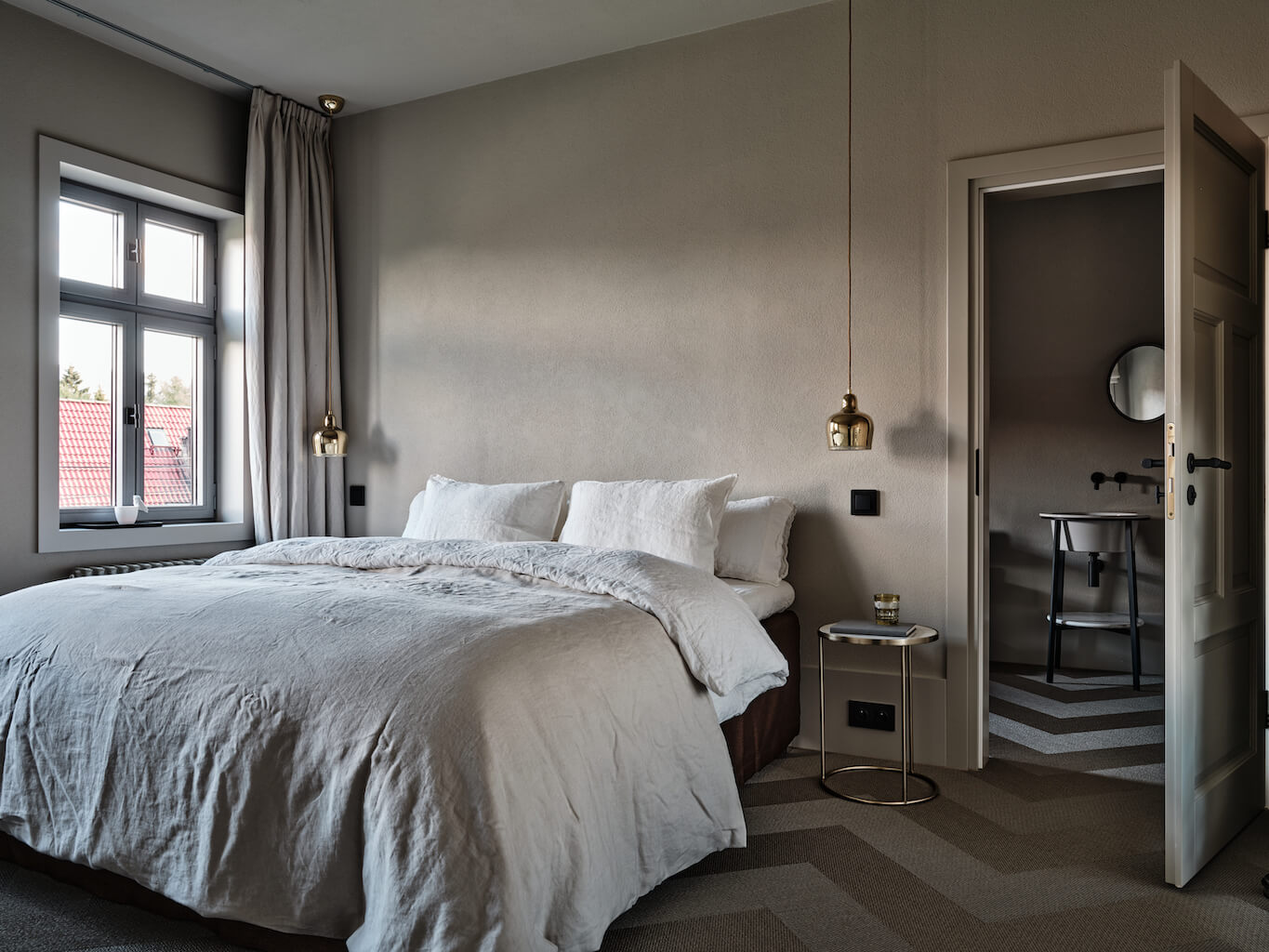 A forest of rhododendrons, cypresses and Swiss pines love the mountain climate. Share the love and common space with them.
A 60-square-metre suite with a separate entrance to the first floor, an almost transparent interior, a background for the exuberant nature. Contemporary design in historic walls acts as a frame. The two hectares of plants from the South of Europe, which are just outside the window, were planted by Dr Krüger at the end of the 19th century because it was the fashion among the local elite. The splendid park is an extension of the fresh interior. The upstairs windows overlook an idyllic scene, a sea of rhododendrons spilling around a pond into which a mountain stream can be heard flowing, amidst birdsong and to the rhythm of the flames crackling in the fireplace. The right suite for longer stays.
Suite for adults only.
separate bedroom / king size / kitchen / living room / bathroom / bath / wi-fi / sound system / phone charger / safe / coffee / tea / private entrance / table and chairs in front of the house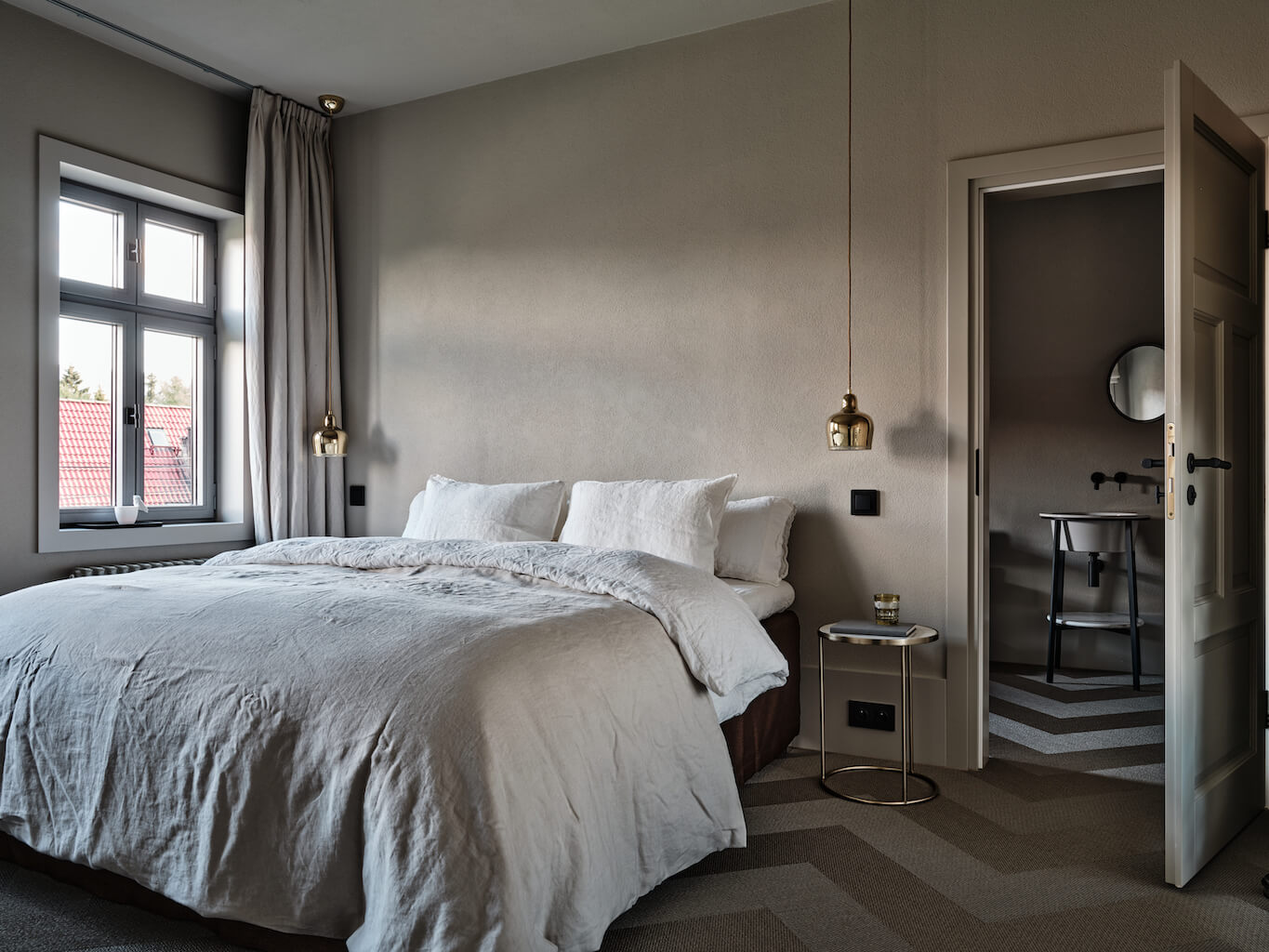 Jaskółka - No. 1, historical suite
A COSY NEST IN THE UPSTAIRS
Jaskółka - No. 2, historical suite
FIN DE SIÈCLE AT THE BEL-ÉTAGE OF THE PALACE
Jaskółka - No. 3, veranda suite
A VIEW THAT COMPENSATES HAVING TO WALK UPSTAIRS
Jaskółka - No. 4, veranda suite
19TH-CENTURY OBSERVATORY OF THE GIANT MOUNTAINS
Jaskółka - No. 5, veranda suite
SUNRISES FROM THE TOP FLOOR
Jerzyk - Apartament No. 1
FACING THE SUMMIT AND THE SOURCE OF POWER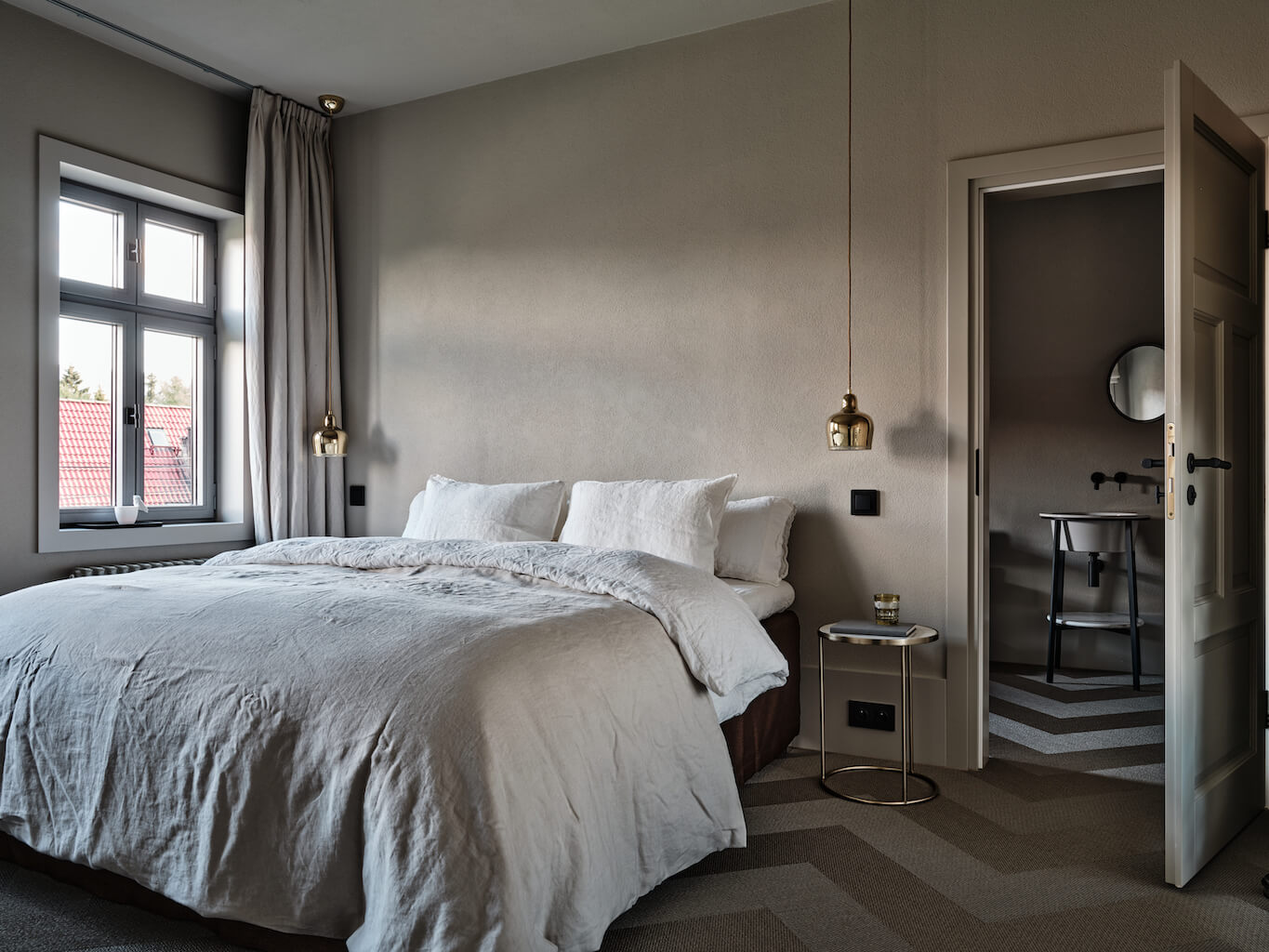 Jerzyk - Apartament No. 2
MINIMALISM IN AN EXOTIC PARK
Jerzyk - Apartament No. 3
MORNING SUN ON THREE LEVELS