Jerzyk – Apartament No. 1
FACING THE SUMMIT AND THE SOURCE OF POWER
With windows overlooking Szrenica and chakra, a space charged with energy and the joy of surrounding oneself with pretty things amidst the pinnacles of nature.
A flat with a separate entrance, 50 square metres and two hectares of parkland around. Looking at the granite summit of the Giant Mountains from the comfort of the living room. For centuries, Szklarska Poręba has been a popular resort with an alpine microclimate and clean air saturated with resin. Before the war, athletes came here to draw energy from the chakra, a nearby connector to the earth's core. Recharge your batteries in spectacular surroundings.
Suite for adults only.
separate bedroom / king size / living room / kitchenette / bathroom / wi-fi / sound system / phone charger / safe / coffee / tea / private entrance / table and chairs in front of the house
Jaskółka - No. 1, historical suite
A COSY NEST IN THE UPSTAIRS
Jaskółka - No. 2, historical suite
FIN DE SIÈCLE AT THE BEL-ÉTAGE OF THE PALACE
Jaskółka - No. 3, veranda suite
A VIEW THAT COMPENSATES HAVING TO WALK UPSTAIRS
Jaskółka - No. 4, veranda suite
19TH-CENTURY OBSERVATORY OF THE GIANT MOUNTAINS
Jaskółka - No. 5, veranda suite
SUNRISES FROM THE TOP FLOOR
Jerzyk - Apartament No. 1
FACING THE SUMMIT AND THE SOURCE OF POWER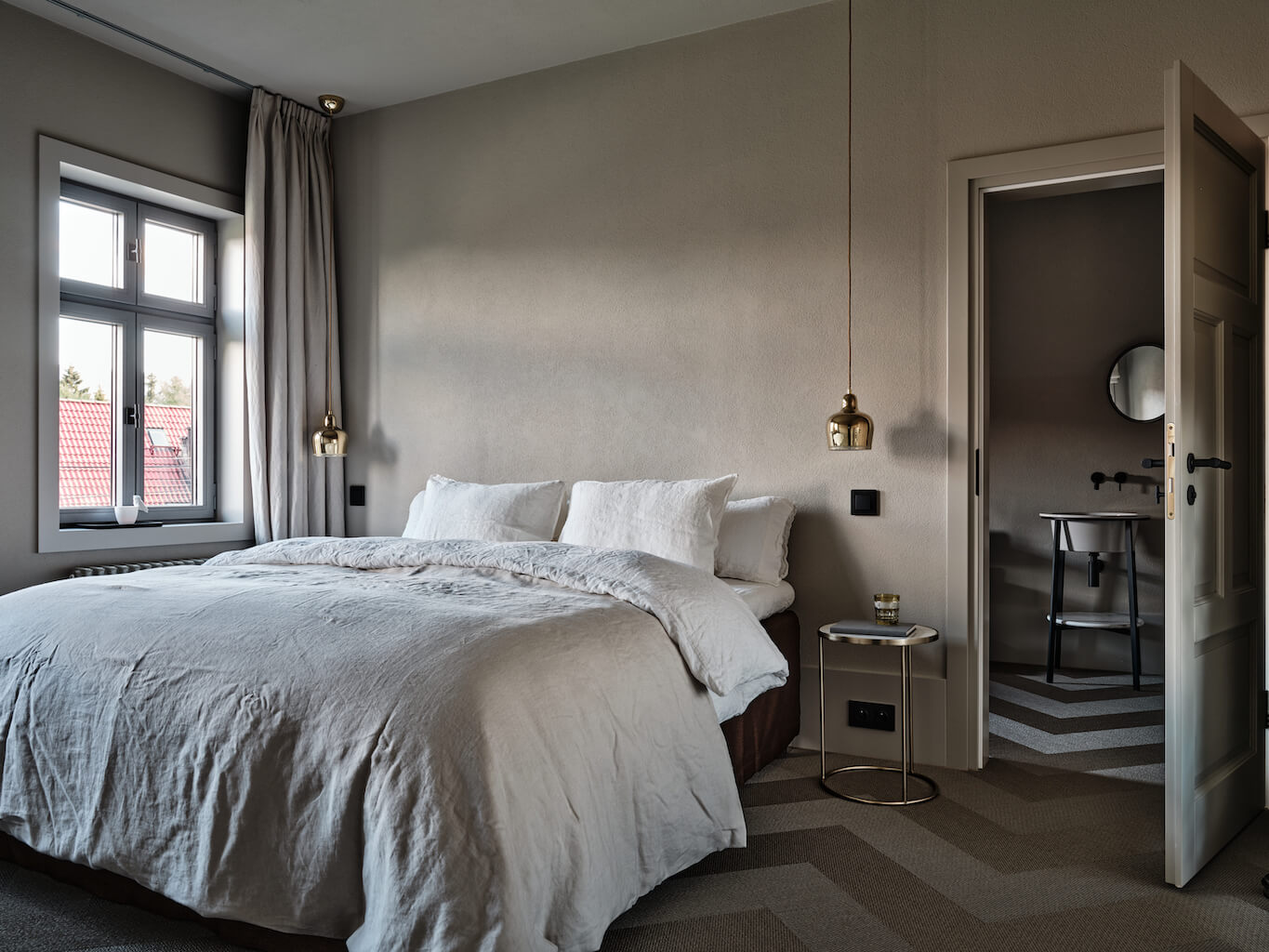 Jerzyk - Apartament No. 2
MINIMALISM IN AN EXOTIC PARK
Jerzyk - Apartament No. 3
MORNING SUN ON THREE LEVELS