Jaskółka – No. 5, veranda suite
SUNRISES FROM THE TOP FLOOR
From the large veranda, you can enjoy the view of snowy mountain tops even in May, and the greenery of the 19th-century park all year round.
A 50 m2 two-room suite on the second floor with a view of Śnieżne Kotły. Walls in all shades of ink bring selected furniture and details to the fore, are calming and inspiring. Rays sliding on salmon-coloured marble lure you into the bathroom. Looking at a park with exotic plants makes you feel like you are in the south of Europe. This was the fashion here in the late 19th century. The railway allowed people to experience the Mediterranean flora and bring a piece of it home. Among the firs and spruces in their parks, the elite of Szklarska Poręba planted rhododendrons, Italian cypresses and Swiss pines, which you can admire from the armchair on the glazed veranda.
Suite for adults only.
separate bedroom / king size / desk / bathroom / bath / shower / veranda / wi-fi / sound system / phone charger / safe / coffee / tea
Jaskółka - No. 1, historical suite
A COSY NEST IN THE UPSTAIRS
Jaskółka - No. 2, historical suite
FIN DE SIÈCLE AT THE BEL-ÉTAGE OF THE PALACE
Jaskółka - No. 3, veranda suite
A VIEW THAT COMPENSATES HAVING TO WALK UPSTAIRS
Jaskółka - No. 4, veranda suite
19TH-CENTURY OBSERVATORY OF THE GIANT MOUNTAINS
Jaskółka - No. 5, veranda suite
SUNRISES FROM THE TOP FLOOR
Jerzyk - Apartament No. 1
FACING THE SUMMIT AND THE SOURCE OF POWER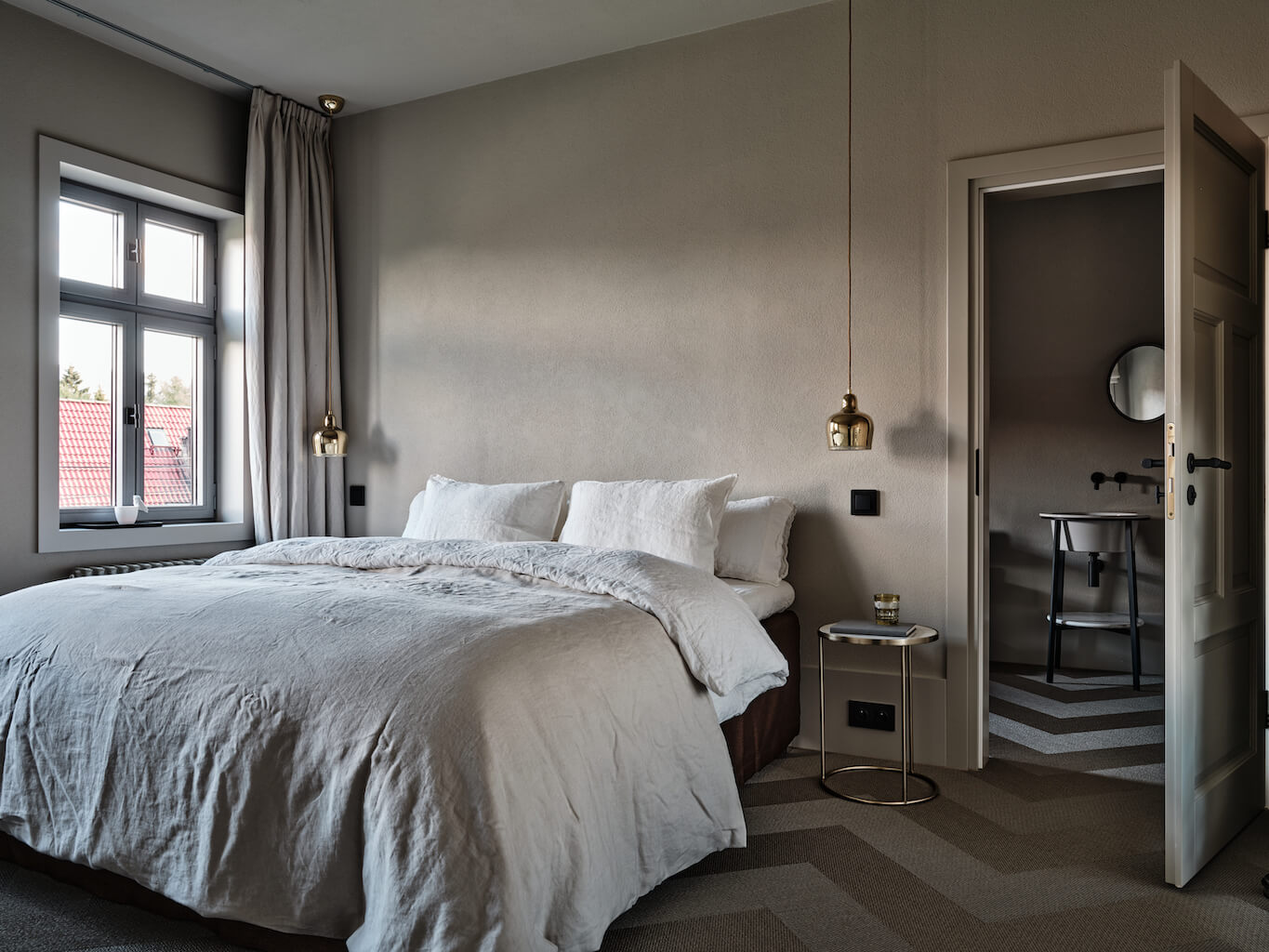 Jerzyk - Apartament No. 2
MINIMALISM IN AN EXOTIC PARK
Jerzyk - Apartament No. 3
MORNING SUN ON THREE LEVELS