Jaskółka – No. 4, veranda suite
19TH-CENTURY OBSERVATORY OF THE GIANT MOUNTAINS
The sun peeps into the bedroom late, through a stained-glass veranda window, looking out directly onto the granite peak of Szrenica.
A 45 m2 two-room second-floor suite with a glazed veranda offering the most beautiful panorama. The view of the mountains will accompany you even in the toilet. The sun beams when peeping into the interior, reflecting in the mirrors, licking the vintage furniture and creeping on the soft bedspreads. Next to the bedroom is a room with a desk and a mirror, where you can look at yourself against the background of the mountains.
Suite for adults only.
separate bedroom / king size / separate room with desk / bathroom / bath / shower / veranda / wi-fi / sound system / phone charger / safe / coffee / tea
Jaskółka - No. 1, historical suite
A COSY NEST IN THE UPSTAIRS
Jaskółka - No. 2, historical suite
FIN DE SIÈCLE AT THE BEL-ÉTAGE OF THE PALACE
Jaskółka - No. 3, veranda suite
A VIEW THAT COMPENSATES HAVING TO WALK UPSTAIRS
Jaskółka - No. 4, veranda suite
19TH-CENTURY OBSERVATORY OF THE GIANT MOUNTAINS
Jaskółka - No. 5, veranda suite
SUNRISES FROM THE TOP FLOOR
Jerzyk - Apartament No. 1
FACING THE SUMMIT AND THE SOURCE OF POWER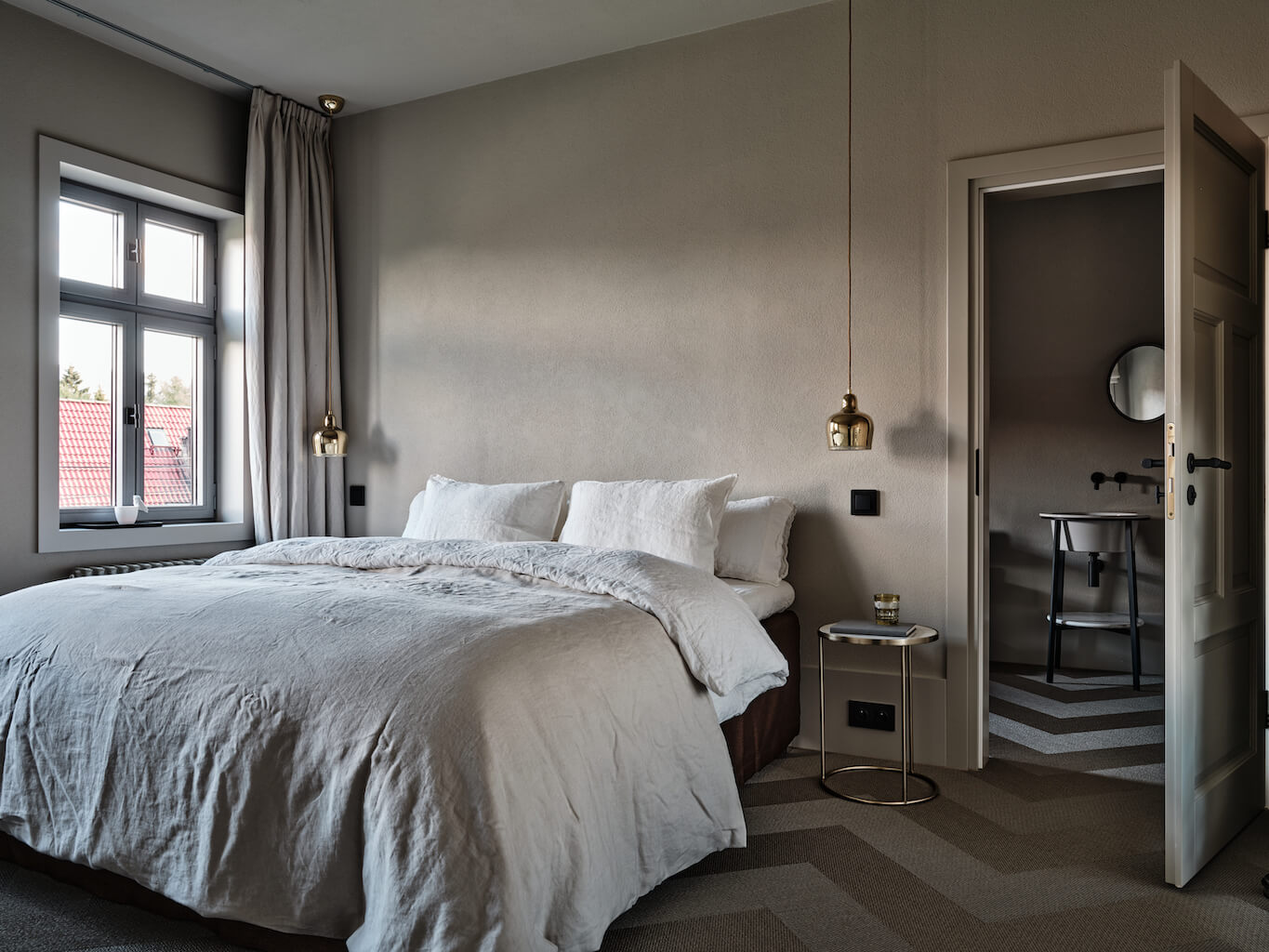 Jerzyk - Apartament No. 2
MINIMALISM IN AN EXOTIC PARK
Jerzyk - Apartament No. 3
MORNING SUN ON THREE LEVELS