Jaskółka – No. 3, veranda suite
A VIEW THAT COMPENSATES HAVING TO WALK UPSTAIRS
A forest of rhododendrons, a pond receiving water from the life-giving spring above Jaskółka and the peaks of the Giant Mountains viewed from historic windows.
A 45 m2 two-room second-floor suite with a glazed veranda – a frame for the Giant Mountains and the greenery of the park – reflects its former splendour and a fresher but already classic design in its new mirrors. Rest and relax among the muted tones of the walls and furniture, luxuriate in linens, wools, velvets, and enjoy the view from the glazed veranda.
Suite for adults only.
separate bedroom / king size / separate room with desk / bathroom / bath / shower / veranda / wi-fi / sound system / phone charger / safe / coffee / tea
Jaskółka - No. 1, historical suite
A COSY NEST IN THE UPSTAIRS
Jaskółka - No. 2, historical suite
FIN DE SIÈCLE AT THE BEL-ÉTAGE OF THE PALACE
Jaskółka - No. 3, veranda suite
A VIEW THAT COMPENSATES HAVING TO WALK UPSTAIRS
Jaskółka - No. 4, veranda suite
19TH-CENTURY OBSERVATORY OF THE GIANT MOUNTAINS
Jaskółka - No. 5, veranda suite
SUNRISES FROM THE TOP FLOOR
Jerzyk - Apartament No. 1
FACING THE SUMMIT AND THE SOURCE OF POWER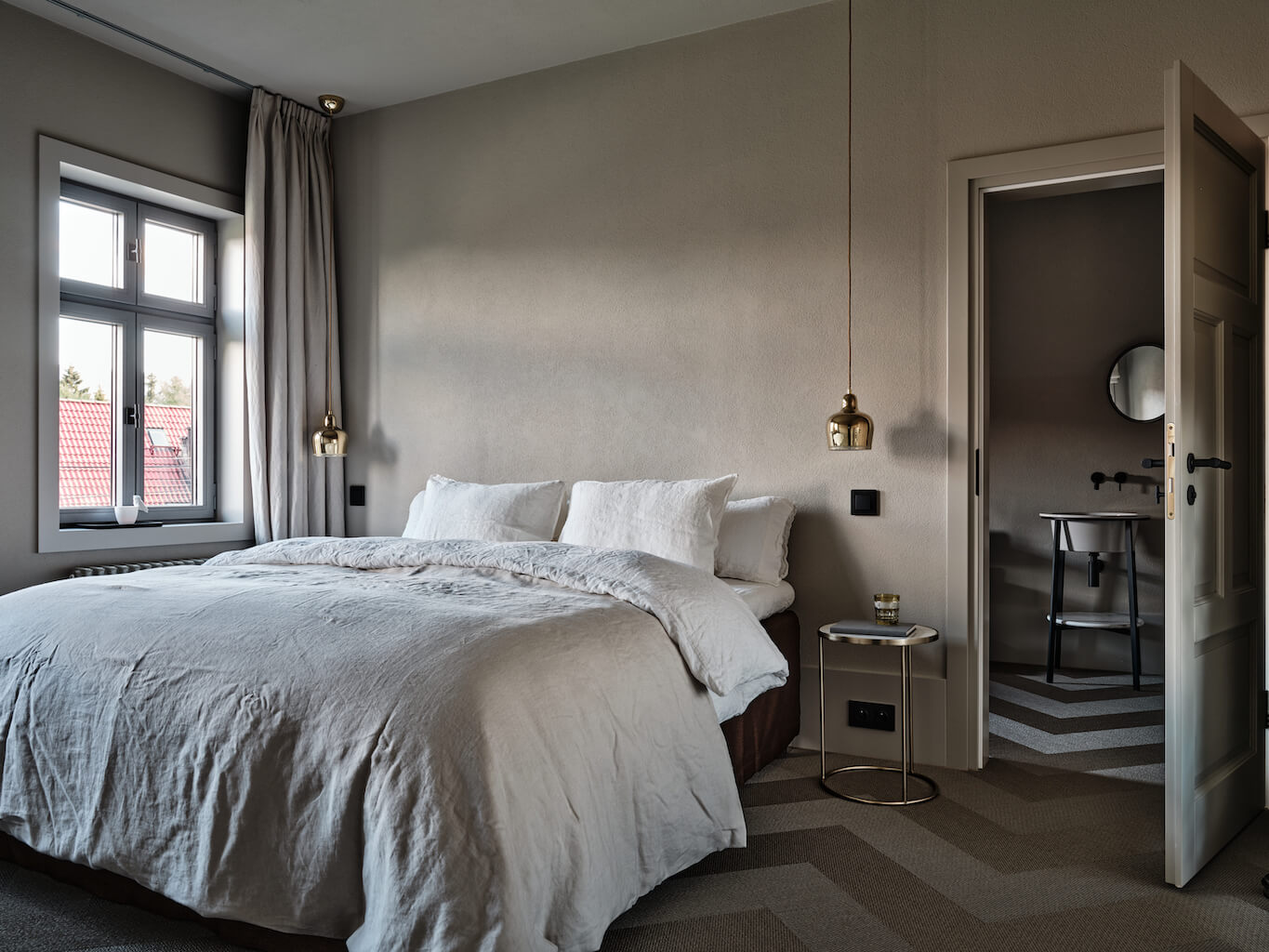 Jerzyk - Apartament No. 2
MINIMALISM IN AN EXOTIC PARK
Jerzyk - Apartament No. 3
MORNING SUN ON THREE LEVELS