Jaskółka -No. 2, historical suite
FIN DE SIÈCLE AT THE BEL-ÉTAGE OF THE PALACE
Just open the door to enjoy the vast historic space and views of the mountain peaks from the many windows and verandas.
The suite on the first floor with an area of 30 m2 is easy to expand with an adjoining public meeting room with a fireplace and sun loungers on the veranda set to face the view of the Giant Mountains, and a playroom and its veranda with cigar-smoking chairs. The historic dark ceiling fails to dominate the interior illuminated by gold peacock feathers. Bathe with the sun in the bedroom bath, or take a shower while watching the sunset.
Suite for adults only.
bedroom / king size / bath in the bedroom / desk / bathroom / shower / wi-fi / sound system / safe / coffee / tea
Jaskółka - No. 1, historical suite
A COSY NEST IN THE UPSTAIRS
Jaskółka - No. 2, historical suite
FIN DE SIÈCLE AT THE BEL-ÉTAGE OF THE PALACE
Jaskółka - No. 3, veranda suite
A VIEW THAT COMPENSATES HAVING TO WALK UPSTAIRS
Jaskółka - No. 4, veranda suite
19TH-CENTURY OBSERVATORY OF THE GIANT MOUNTAINS
Jaskółka - No. 5, veranda suite
SUNRISES FROM THE TOP FLOOR
Jerzyk - Apartament No. 1
FACING THE SUMMIT AND THE SOURCE OF POWER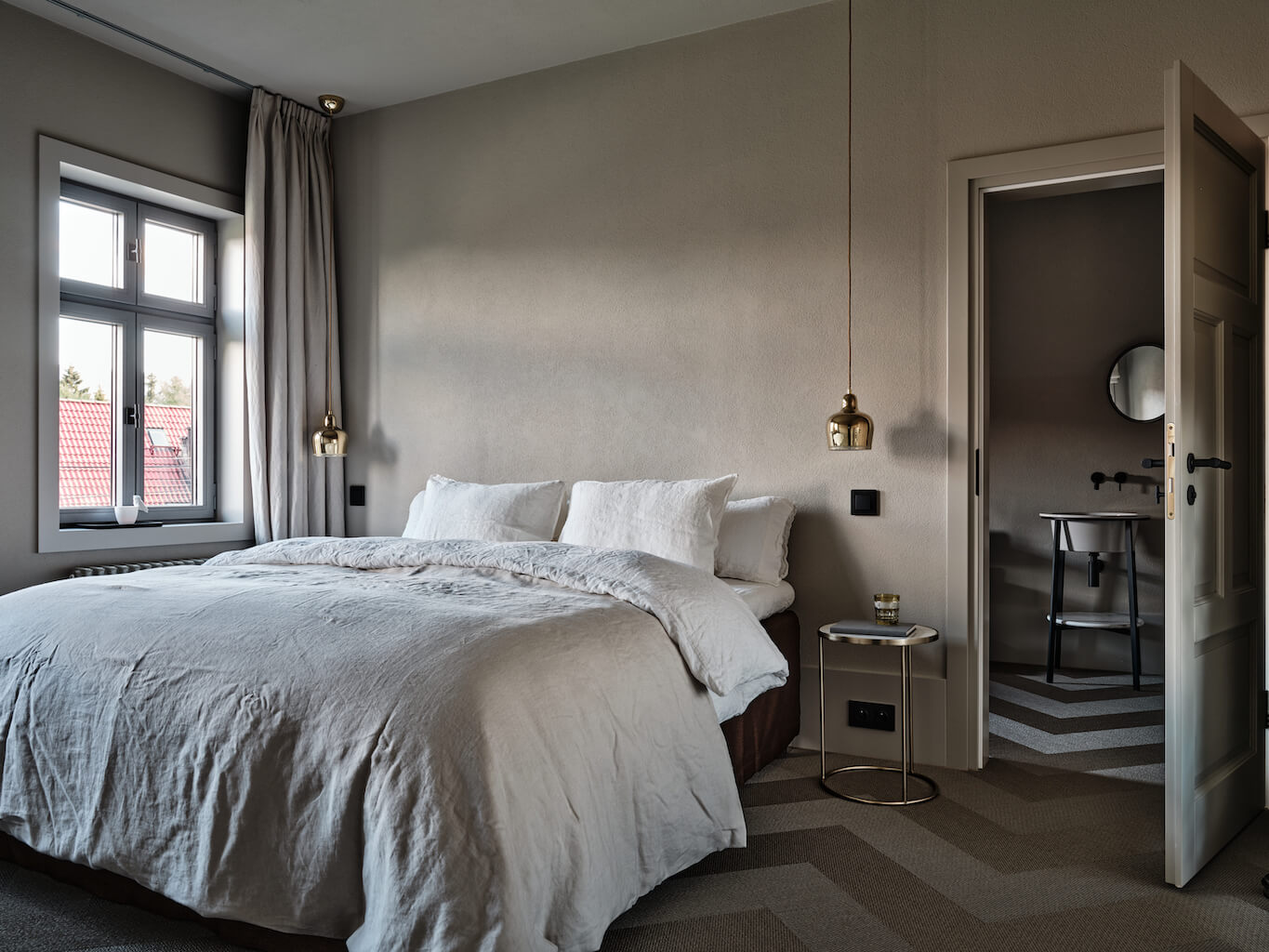 Jerzyk - Apartament No. 2
MINIMALISM IN AN EXOTIC PARK
Jerzyk - Apartament No. 3
MORNING SUN ON THREE LEVELS